Welcome to NextGen Wiring (NGW). NGW design and build custom wiring harness solutions of all your vehicle, boat, train or machinery requirements, we can build to your drawings or draw your concept. We can create new or replacements harnesses, all built to OEM specifications.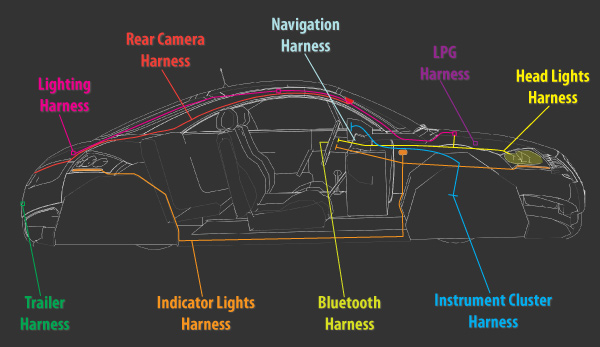 Our factory has the latest in new equipment to suit small and medium volume production at competitive prices. NGW believe in continous improvement, keeping track of new technology for production methods to keep us at the forefront of the wiring harness industry in Australia. NGW service all industries that require wiring harnesses, not only automotive, machinery, marine, electronics, white goods, computers, etc.
Components
We can provide many components to allow you to make your own wiring harness. We also have the ability to do "Value added rework" also the rework of Production stock that could potentially be obsolete.
Please contact us for a quote for your custom harness to suit your needs. We have over 31 years experience in creating custom wiring harnesses, and guarantee the quality of all workmanship.
Our aim at NextGenWiring is to produce high quality replacement automotive wiring harnesses for current and non-current production vehicles, for left and right hand drive vehicles.
Since we build our wiring harnesses to order, we are able to incorporate any changes that may need to be made to the original harness. Please contact us in order to discuss your requirements.